Outline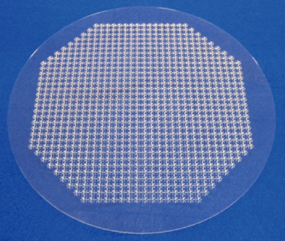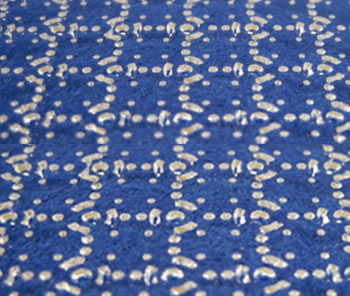 Anodic bonding with a silicon wafer can result in solving the out-gas issue. It can be used in the wafer-level-packaging (WLP) process.
Features
Micro-hole processing
Max. glass size φ300 mm
(Some processes are only available up to ø200 mm wafer max.)
Improve bonding yield of device wafers
Suppress sagging around the holes
Minimize chipping size
※Please scroll to the side.
Standard specifications
Material
Glass
Glass size
≦φ300mm(*)
Min. thickness
0.15mm
Thickness tolerance
±0.01mm
Min. hole size
φ0.1mm
Hole shape
upon request
Hole size tolerance
±0.02mm
Chipping
≦100μm
Cross section shape
Straight / Taper / Step
Metallization process
Available
Note: These are standard specifications.
In case you have any request except for this, please feel free to contact us.
Sagging comparison
Sharp edge type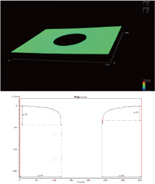 Sagging size
Width
<10μm
Depth
<0.1μm
Standard type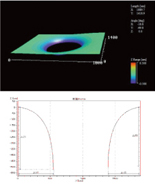 Sagging size
Width
>400μm
Depth
>0.7μm
Chipping comparison
Less-chipping type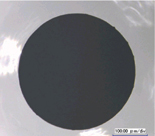 Standard type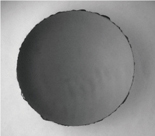 End user market / Applications
Automotive
Pressure sensors, Acceleration sensors.
Gyroscopes,etc
Semiconductors
RF-MEMS switches.
Image sensors,etc