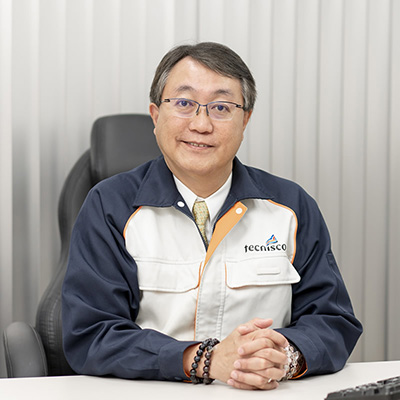 TECNISCO, LTD.
Chairman of the Board, CEO
Keizo Sekiya
TECNISCO was established in 1970 as a processing service provider for precision components, taking advantage of DISCO Corporation's cutting and grinding technologies. Since then, we have developed and integrated our technology fields into a "Cross-edge" technology which crosses five leading-edge technologies such as cutting, grinding, polishing, metalizing, and bonding, thus supporting high-tech products in the industries of optical communication, industrial laser, AV/mobile, projector, automotive and medical devices.
Now, with " The TECNISCO WAY "which clearly defined our corporate values, every single staff member of our company continuously challenges creativity and evolution. With our advanced "Cross-edge" technology, we promise that we will continue to provide first-grade products and services to our customers to become a real solution partner who can realize what our customers really want.
We will greatly appreciate your continued support and encouragement.