About "Cross-edge" technology
What is "Cross-edge" technology?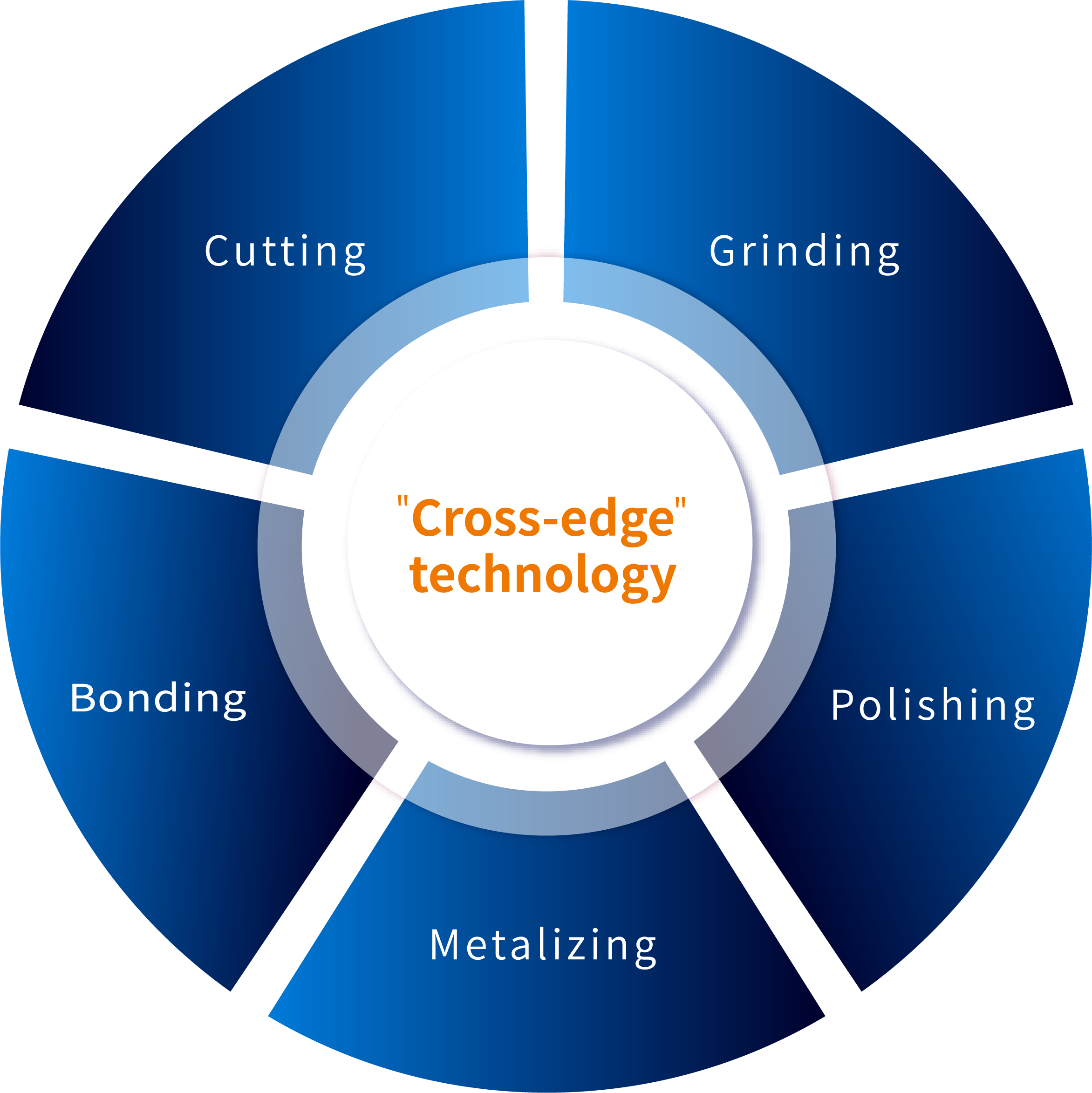 "Cross-edge" technology means combined technologies crossing more than two different leading-edge processing technologies to make a product.
The technology is based on the following five processing technologies: Cutting, Grinding, Polishing, Metalizing, and Bonding.
Through the "Cross-edge" technology, we can provide the four advantages below by undertaking several processes as a one-stop solution partner.
Maintaining the stability of product quality
Shortening the lead time
Providing better cost-performance products and services
Solving customers' problems by crossing our technologies
We provide products which meet our customers' needs using our "Cross-edge" technology.
Below are some of the examples of our products and technologies.
Development Products
Below is the list of our development products using "Cross-edge" technologies.